In what has been a relatively quiet year for Google on the search front (See Moz's Google Algorithm Change History – https://moz.com/google-algorithm-change for arguments against.) We are now into March and still awaiting the dreaded penguin update that's going to be the big game changer. But we are yet to feel the major shakeup expected from the American giant that is Google. And as a marketer who specialises in digital this is frustrating as you come across posts constantly on how penguin is coming and you must prepare. Trawling constantly through your clients link profiles making sure all "spammy" links are removed but after months of rinse and repeating this process you are finding yourself still waiting for Penguin 4 to come along.
Alas a refreshing change from Google!
At the end of January they decided to release a brand new set of webmaster guidelines whilst replacing some older guidelines with updated features and completely removing some altogether. Now SEOs may not take the guidelines too seriously as after all they are just guidelines right? But it seems this time round they have been a bit more specific. We can all argue that there aren't enough links pointing to our site or technically it isn't flawless but if you follow all the guidelines you are going to see some benefits.

Breaking Down the Guidelines…
First up one of the most important guidelines to be added in by Google – "If possible, secure your site's connections with HTTPS. Encrypting interactions between the user and your website is a good practice for communication on the web."
Now HTTPS is something that has been around for a very long time and Google made the switch to HTTPS back in 2012 as default and announced that is a ranking factor in 2014 (https://webmasters.googleblog.com/2014/08/https-as-ranking-signal.html). I keep reading stats like Wikipedia that states – 30.1% of the internet's 143,909 most popular website have a secure implementation of HTTPS as of October 3rd 2015.
I'm not 100% sure on the exact figure of sites that run HTTPS but if only 30.1% of the internet's most popular sites are running HTTPS it leads me to believe there is room for improvement straight away. Now that this guideline has been officially added into the Google webmaster guidelines after being confirmed by Google over a year ago that HTTPS is a ranking signal (or will be in the very near future) – https://security.googleblog.com/2014/08/https-as-ranking-signal_6.html.
My obvious tip when it comes to HTTPS is get your site, for more information on HTTPS check out this link from Google which will also give you some tips on making the switch over – https://support.google.com/webmasters/answer/6073543?hl=en.
The second new guideline we have is – "Make your site's important content is visible by default. Google is able to crawl HTML content hidden inside navigational elements such as tabs or expanding sections, however we consider this content less accessible to users, and believe that you should make your most important information visible in the default page view."
SEO's rejoice. And please forward this on to web developer's/site owners everywhere. Google have officially added this into their guidelines meaning that it will clear up this debate moving forward. Put simply, if you hide your content its going be to classed as less valuable to Google and it may not rank it as well. Ok you flip this on its head and say well the guideline states you should show your "important" content. Before this triggers the age old theory of "have as much content as possible on every landing page to rank well". Keep in mind that there are many engagement factors that affect rankings and people don't like reams of content on a page if it isn't important. In summary, really think about what content needs to be visible to serve what the visitor is looking for. The rest can be tabbed should the user want to read it.
Next new Guideline Added in – "Design your site for all device types and sizes, including desktops, tablets, and smartphones. Use the mobile friendly testing tool to test how well your pages work on mobile devices, and get feedback on what needs to be fixed."
We are slightly surprised this has taken so long to be added in as mobile SEO has been a thing for a good few years now. But I guess with the mobile update they released last year not really living up to the hype, this guideline was due to make an appearance. My only guess is that people have been preparing themselves by making their sites mobile friendly/responsive and what with WordPress supporting mobile and making it easier than ever to make sure your site is mobile friendly, people seemed to have their bases covered when it came to the "Mobilegeddon" update.
Again a simple tip from us to make sure your site is mobile friendly. Use the free tools out there from Google – https://www.google.co.uk/webmasters/tools/mobile-friendly/. The guideline asks for you to test how well your pages work on mobile so make sure you do.
The final new guideline is a useful guideline – "Ensure that your pages are useful for readers with visual impairments, for example, by testing usability with a screen-reader."
Google's core focus will always be the user. They want as many people as possible using their search engine. For me I can use it fine, I can see images, read text, watch the videos and so on. But there will always be users who may struggle to do those things. You need to be thinking about how you can help them. Making your site accessible so that it's usable for all different users out there is the key thing here.
Our tip for following this guideline is to make sure you look at your site at least once a month with a screen reader, my laptop has one built in but the if you follow this link – http://www.rnib.org.uk/information-everyday-living-using-technology-computers-and-tablets/free-accessibility-software. The RNIB has some free accessibility software that you can utilise on your site.
Some new Guidelines that are updated versions of the previous guidelines
We will run through these already as Google has updated these to make it more clear on what these guidelines mean.
Previously the guideline read – "Check for broken links and correct HTML."
It's now been updated to – "Ensure that all links go to live web pages. Use valid HTML."
Pretty simple update, maybe it comes across more technical this way. But make sure you are using valid HTML and ensure all links go to a live page. If you need help checking if all your links go to a live page, then download Screaming frog – http://www.screamingfrog.co.uk/seo-spider/. You can check up to 500 urls on the free version. You can also use the Google search console in the crawl errors to check the 404 pages on your site and where they are coming from. In regards to checking if the site is valid HTML then use – https://validator.w3.org/.
Updated guideline to read – "Optimize your page loading times. Fast sites make users happy and improve the overall quality of the web (especially for those users with slow Internet connections). Google recommends that you use tools like PageSpeed Insights and Webpagetest.org to test the performance of your page."
Basically they updated this so it promotes you to use the PageSpeed tool from Google – https://developers.google.com/speed/pagespeed/. A useful tool for analysing your page speed and making fixes.
"Limit the number of links on a page to a reasonable number (a few thousand at most)."
This has changed a number of times over the years. Previously it has read to have a "reasonable amount of links" to only having 100 links. Now it states you can have a few thousand at most. Would you want/need 2000 links on one page. I'm not sure as to why you would but Google has got you covered in it being ok if you do. (Don't make them all exact match anchors to external sites please, I'm not saying that's ok.)
"Provide a sitemap file with links that point to the important pages on your site. Also provide a page with a human-readable list of links to these pages (sometimes called a site index or site map page)."
Pretty standard update. From what I understand this is bringing two of the previous guidelines together about sitemaps and making them into one guideline. So making sure you have a XML sitemap of all the pages on your site you wish to be crawled and having an easily accessible HTML sitemap for humans to use. Moving forward make sure you have both of the sitemaps and you submit your xml version to Google in the search console. This comes back to the accessibility with the screen reader. If a visually impaired user has a list of all the pages easily available, it will help them find what they need also.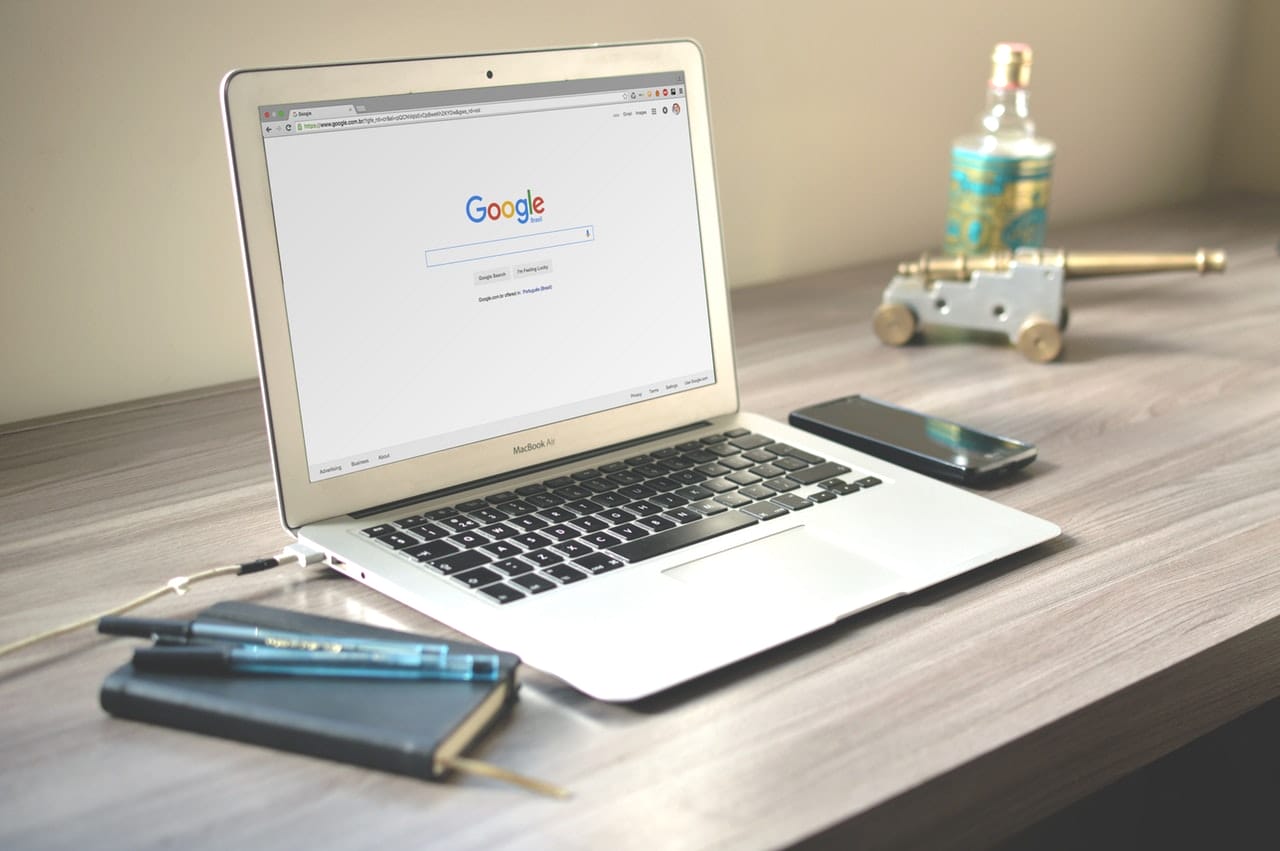 Updated guideline – "Use the robots.txt file on your web server to manage your crawling budget by preventing crawling of infinite spaces such as search result pages. Keep your robots.txt file up to date. Learn how to manage crawling with the robots.txt file. Test the coverage and syntax of your robots.txt file using the robots.txt testing tool."
They have added in the section of a crawl budget which is useful and they removed previously about "accidently blocking the Googlebot crawler". Seems a little strange that they have taken out the section on blocking the googlebot crawler but this is an obvious one, don't block it and add in a crawl budget if needed. You can find their robots.txt testing tool in the search console under the crawl tab where you can test your robots file.
Updated guideline – "Make a reasonable effort to ensure that advertisement links on your pages do not affect search engine rankings. For example, use rel="nofollow" to prevent advertisement links from being followed by a crawler."
I have looked around and found what this was before – "Make reasonable efforts to ensure that advertisements do not affect search engine rankings. For example, Google's AdSense ads and DoubleClick links are blocked from being crawled by a robots.txt file."
The updated guideline is a bit more interesting now. The previous one was what we presumed they were meaning by paid links. The updated one is a very clear version saying just that. It's still pretty standard though but just check that any advertorial links on your site are no followed as standard. Before it was saying use robots.txt if you have a dedicated URL for an ad. But a standard now is to use the rel no follow.
Updated guideline – "To help Google fully understand your site's contents, allow all site assets that would significantly affect page rendering to be crawled: for example, CSS and JavaScript files that affect the understanding of the pages. The Google indexing system renders a web page as the user would see it, including images, CSS, and JavaScript files. To see which page assets that Googlebot cannot crawl, or to debug directives in your robots.txt file, use the blocked resources report in Search Console and the Fetch as Google and robots.txt Tester tools."
They have included a mention on the blocked resources report in the search console. And it is now stating the importance of CSS and JS files on how they render a page. Previously these were not included. You can find the blocked resources report in the Search console under the Google index tab. More information on understanding blocked resources – https://support.google.com/webmasters/answer/6153277.
There are a few other updated guidelines but only words here and there that do not offer much importance.
In conclusion the new webmaster guidelines are an eye opener from Google. Few key areas to take away from this are that not many websites are HTTPS right now, and I would consider looking at getting that changed. Whilst they also have now added in the guideline about blocking content which hopefully settles a bit of a debate.
When looking at these guidelines they are what you are recommended to follow when you first start out by Google. But as SEO's we are always trying to think outside the box in the right way to attract users to our sites. Sometimes it's worth looking at the basics and making sure we are following these as well.
Final link to the webmaster guidelines – https://support.google.com/webmasters/answer/35769?hl=en